COMING SOON! - Locate vehicles nationwide using license plate recognition data!
We've added License Plate Recognition (LPR) data to Delvepoint allowing users to conveniently access Vehicle Sightings through any search or report containing a physical address, license plate number or VIN. Search this massive database of over 6 billion nationwide vehicle sightings, with up to 100 million sightings added each month.
Vehicle Sightings gives you instant access to current and historical locations of vehicles across the United States. This innovative tool allows you to plot multiple sightings for the same vehicle on a single map to uncover the most likely locations of search subjects. Vehicle Sightings is an essential tool for any investigative professional*.
Vehicle Sightings allows you to:
Plot multiple sightings for the same vehicle
Discover the most likely locations of search subjects
Reveal the predictive travel patterns of subjects
Identify potential associates, relationships, and contacts
Locate subjects who are actively avoiding contact
Vehicle Location Maps
Get full vehicle location details, including mapped vehicle sightings with GPS coordinates and the date and time stamp of each sighting.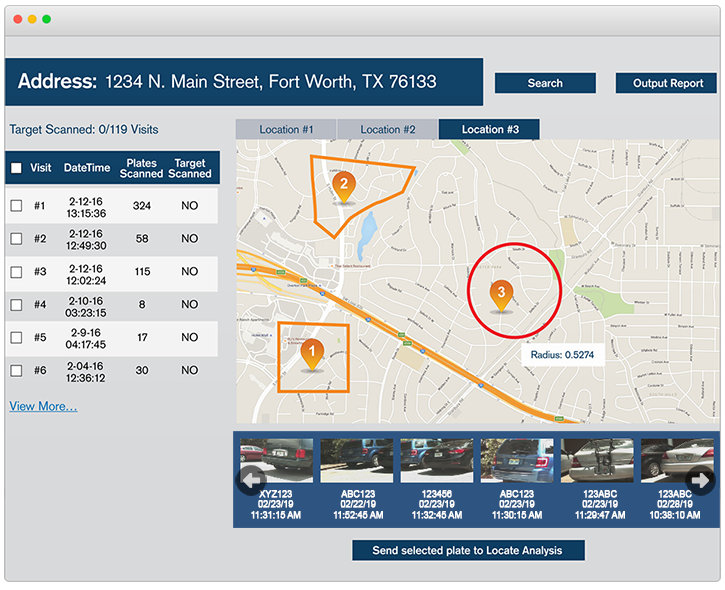 Compare Locations
Search by address, license plate or VIN. Use address searches to compare vehicle sightings common to multiple addresses to investigate collusive or individual fraud. Plus, save searches for later reference.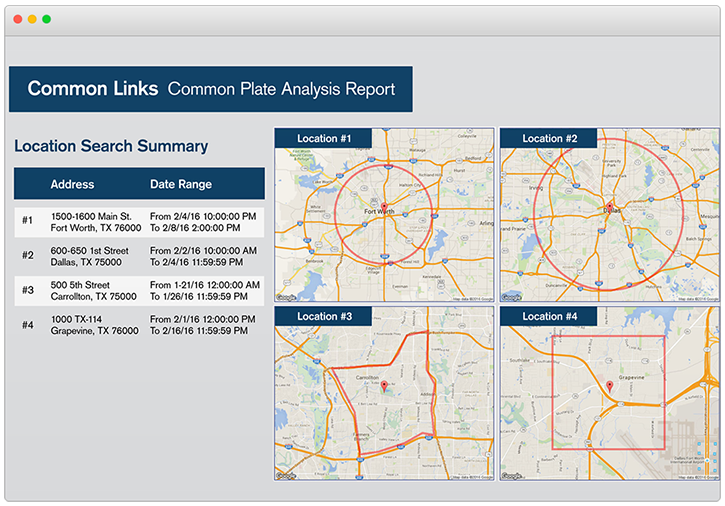 Generate Reports
Instantly return a free preview of your subject vehicle sightings. Run a Vehicle Sightings Report to receive detailed information. Easily generate reports of searches including mapped data of vehicle sightings and plates common to multiple addresses.
* Industry restrictions may apply.