CROSStrax and Delvepoint ... Better Together!

CROSStrax and Delvepoint have teamed up to bring you the best all-in-one investigative tool in the industry. CROSStrax's Investigative Case Management software has incorporated Delvepoint's Skip Tracing Search platform into their application. Both platforms were designed by investigators for investigators. We are keenly aware of what the industry needs in investigation case management software and we take great pride in solving industry problems relative to technology. We want to help you be successful.
CROSStrax is cloud-based case management and CRM software designed to streamline the process of managing an investigation as well as your clients who assign them. CROSStrax will assist your company in becoming more organized, efficient, and profitable with less effort.
Delvepoint offers the best data, at the best prices, with the most features! With Delvepoint, you'll get a more efficient, extra secure, feature-rich skip tracing tool. Don't waste time digging through old-fashioned reports with out-dated information, choose Delvepoint to find the right person, business or asset with the first click.
---
Optimized for Mobile Devices
...too!
Imagine having a mobile app where your investigators have access to case information, subject photos, and first-party GPS software so you know where and when your investigators are working and onsite. CROSStrax with Delvepoint has it!
---
100% Responsive Design
CROSStrax is fully responsive and will adapt itself to any mobile or tablet device.
You can use CROSStrax wherever you work – on every device, in any location. Investigators can quickly add notes using their mobile phone or tablet, making travel that much easier. With that kind of flexibility, nothing will be missed from the case notes.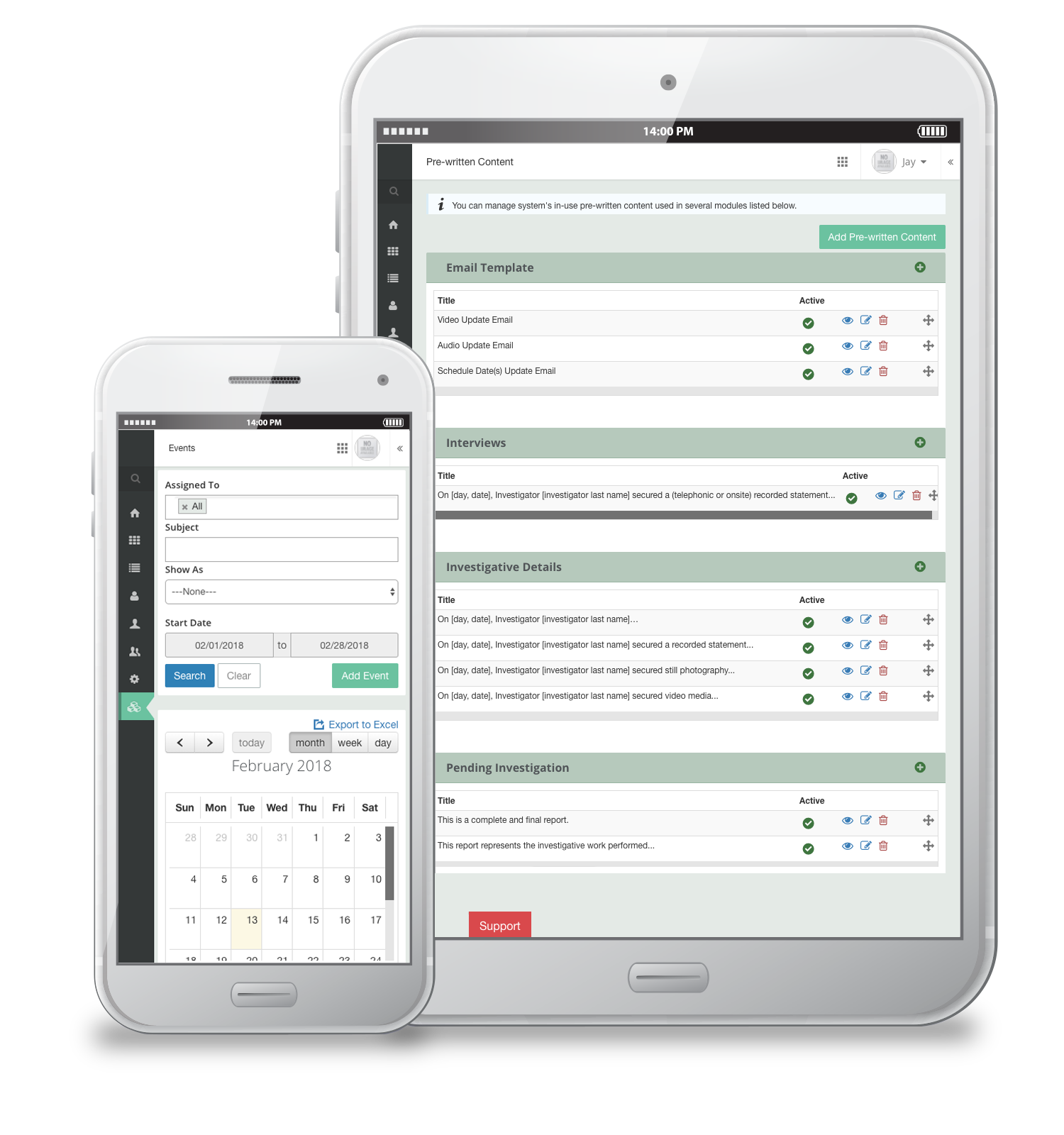 Data on the move
What good is having data if you can't use it to review, analyze, and collaborate with others?
Every report can be exported to an Excel format which can be read by programs like Microsoft Excel, Libre Office, or Google Sheets. Additionally, our investigation metrics reports can be exported in a standard PDF format for easy printing, distribution, and viewing.
Add Delvepoint to your CROSStrax
Complete our simple form to request that Delvepoint be added to your CROSStrax account.